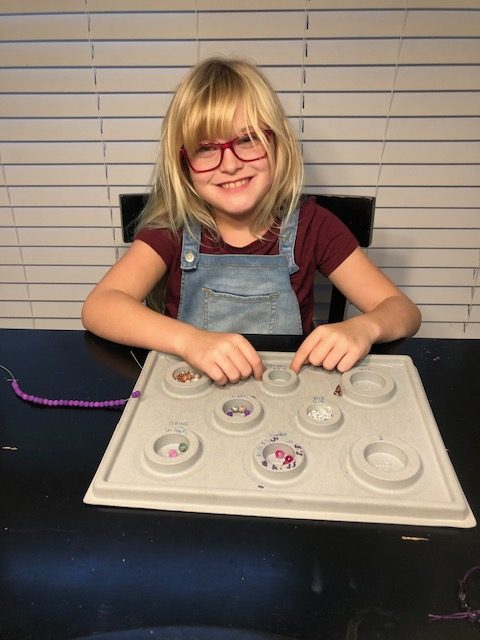 Hi, my name is Ella. I am 8 years old. The reason I started Brave! Bracelets is to help others. I have worries so I thought other people might have worries too.
My Mom started making bracelets for me to help me with my worries. When I wear my bracelet I can play with it, put essential oils on it and they have magic beads.
This project is going to allow me to work with my Mom.I thought we could make other people happy and help them with their worries too. I love creating custom bracelets! If you have something in mind please contact me so we can make the perfect design for you.
I'm proud of you for being Brave!
❤, Ella